So you've started a church, now what? How do you make game-changing decisions in the life of your church plant? How do you learn from failures and live into a healthier practice of self-care? What are the myths of church planting?
Introducing Lessons Learned a New Online Teaching Series from Discipleship Ministries and Path 1!
This amazing 9 session course is led by some of the most effective church planters in the United Methodist Church. With almost a century of combined experience in church planting, they will answer those pressing questions and offer hope and guidance for planters who are just starting out on their journey, or other "veterans" who have spent years or decades in church planting.
Diving into everything from social media, to the strengths and weaknesses of church planters, and what ongoing discipleship truly looks like.
This course is for anyone thinking about starting a church or to those who have been planting their whole lives.
Session Topics Include:
Myths of Church Planting
Strengths and Weaknesses in Church Planters
Failures in Church Planting
Game-changing decisions
"What I would have done differently"
My biggest fear in planting
Self-Care
Discipleship Systems
Social Media
Get Started Today!
Your Instructor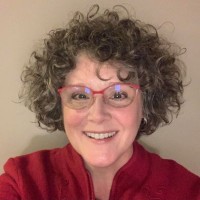 Emily Reece serves as the Director of Recruitment, Assessment, and Training for Church Planting at Discipleship Ministries. Reece is a lifelong United Methodist with 25 years of professional ministry experience. She brings a wealth of knowledge and resources in the areas of church planting and revitalization, ministry coaching, resource development, and church communications. Prior to serving for almost 20 years at the General Church and Indiana Conference, Reece worked in lay ministry coordination for congregations in Illinois and Indiana.
Veteran Church Planters

Tyler Sit - Planting Pastor at New City
Church in Minneapolis, MN

Jerry Herships - Planting Pastor at
Afterhours in Denver, CO

Mike Baughman - Planting Pastor at
Union Coffee in Dallas, TX

Stacy Piyakhun - Planting Pastor at
Melissa UMC in Melissa, TX

Matt Smith - Co-Planting Pastor at
The Table in Sacramento, CA

Derek Jacobs - Planting Pastor at
The Village in Desoto, TX

Rachel Gilmore - Planting Pastor at
The Gathering at Scott Memorial UMC
in Virginia Beach, VA