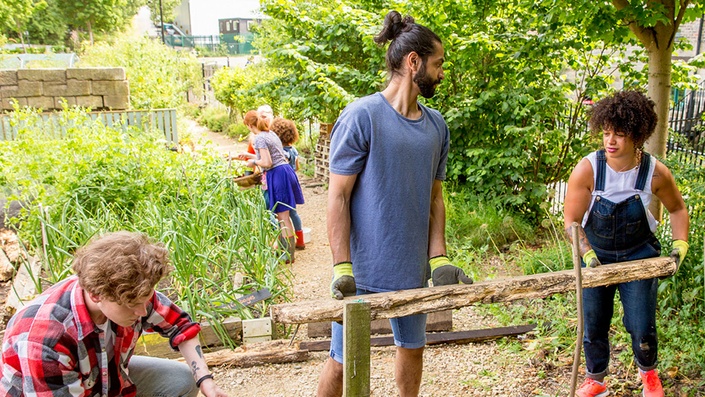 Disciples Living Generously (FREE)
Discover the Secret to Creating a Culture of Generosity in the Local Church
Watch Promo
Disciples Living Generously Course Description
A three-session series designed to help church leaders see stewardship and generosity as more than "how do we pay the bills" but rather "how do we grow generous disciples? Moving the focus beyond the church's need for money to clearly highlight a disciple's need to experience the joy of a generous life.
In this course you'll explore foundational concepts that have not always been associated with stewardship in many churches:
The Importance of Relationships
Matters of Trust
Focusing on the Giver
Defining What is Enough
You'll also dive into the Five Key Elements to consider when developing a stewardship strategy for your church.
These five characteristics are often found in congregations that are leading people to be generous givers:
Self-Examination
First Fruits Teaching
Personal Witness & Storytelling
Clear Vision for Mission
High Expectation of Members and Leaders
Each of these Five Key Elements is accompanied by a video segment, along with suggestions for "action steps" and questions for reflection and response.
This teaching series will have an online forum as a place to share your challenges, hopes, and celebrations in ministry.
By the end of this course you will have the tools needed to establish a successful stewardship strategy to create a culture of generosity within your church.
Get started today!
Your Instructor
The Rev. Dr. Ken Sloane is the Director of Stewardship & Generosity housed at Discipleship Ministries (GBOD) in Nashville, Tenn. He is a clergy member of the Greater New Jersey Conference, where he served 20+ years in local church ministry (including a successful new church start) and 5 years as the Director of Connectional Ministries. In 2006 he was appointed to serve as Director of Communications Ministry at United Methodist Communications, and traveled extensively across the denomination doing presentations on how to interpret connectional giving to our local churches. He moved into his Stewardship role on October 1, 2011. Ken has authored the courses "Disciples Living Generously," "Generous Church Leadership" and the new "Creating a Narrative Budget: The Stories Behind the Numbers" course. Ken is the author of the 2017-20 Local Church Guidelines for Stewardship (Cokesbury), a contributor to the 2017-20 Guidelines for Finance and the advance Lay Servant course, Connectional Living, Connectional Giving. Ken lives in Nashville with his wife Bridget; they have four grown children, some of whom may be living with them depending on when you ask.
Class Outline
01 | Introduction
What is the secret to creating a culture of generosity in the local church? Why does stewardship seem so easy for some congregations, but so difficult for others? Why isn't there a kit that people can buy or a box to open that will make it all better?
02 | Foundations
Stewardship is about relationships. Stewardship is not about what the finance committee does in August or September in preparation for the pledge campaign in November. It is not about the little box in the Sunday bulletin that tells people how much less last Sunday's offering was from what was needed to make the budget.
03 | Five Key Elements
The five characteristics that are often found in congregations that are leading people to be generous givers.